A leading payments industry news source for more than 17 years. Glenbrook curates the news and keeps you abreast of the important daily headlines in payments.
Mastercard
"Cash, check or charge? How quaint. The way we move money — and what we consider money — has changed dramatically over the last decade. The use of cash is declining, and personal checks are largely on life support. Consumers are looking for greater choices like mobile payments, crypto wallets, and person-to-person payment apps, which are taking their place alongside staple payment methods like cards and bank-to-bank ACH payments.   But technology is transforming even as consumer expectations for seamless payments rise. The latest twist on ACH payments— which account for trillions of dollars of volume each year and continues to grow — is the application of open banking technology and makes the process even simpler and more secure.  Launched by J.P. Morgan Payments and Mastercard, Pay-by-Bank is an ACH payment that uses open banking, which enables consumers to permission their financial data to be shared seamlessly between trusted parties to let them pay bills directly from their bank account with greater security. No longer will they be faced with the tedium of typing in routing and account numbers each time they need to pay a bill. For billers and merchants, it automates consumer onboarding and reduces the risk and cost of storing bank account information."
Payment News
Give us your email address or link to our RSS feed and we'll push the daily Payments News headlines to you.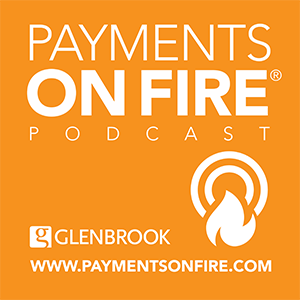 Glenbrook Payments Boot camp®
Register for the next Glenbrook Payments Boot Camp®
An intensive and comprehensive overview of the payments industry.
Train your Team
Customized, private Payments Boot Camps tailored to meet your team's unique needs.
OnDemand Modules
Recorded, one-hour videos covering a broad array of payments concepts.
Glenbrook Press
Comprehensive books that detail the systems and innovations shaping the payments industry.