A leading payments industry news source for more than 17 years. Glenbrook curates the news and keeps you abreast of the important daily headlines in payments.
Trulioo
Trulioo has launched an industry-defining global identity platform for person and business verification. The Trulioo platform showcases the company's expertise and innovation in helping businesses worldwide build trusted user experiences while achieving regulatory compliance and optimizing growth.
Businesswire
"New research from Trulioo, a leading global digital identity verification platform, shows that 87% of online marketplace leaders view identity verification as critical to protecting consumers and building trust during unpredictable times. Those respondents also overwhelmingly see identity verification as more than just a single step during onboarding, with 90% saying it should be continuous throughout the customer journey. The research, highlighted in the "Wary Customers Seek Reassurance From Online Marketplaces" report, reveals that consumers want online brands to do more to protect them against fraud and identity theft. It found that for 73% of consumers, online security is a bigger consideration than it was three years ago. The research also found: 57% of consumers are more tolerant of identity verification; 85% say online brands that invest in the best identity verification show they care about their customers; 75% of online marketplace leaders acknowledge digital trust has eroded during the past three years and consumers are on higher alert; 58% of those marketplace respondents report their organization added more identity verification steps to adapt quickly to fraud and cybercrime threat."
Fintech Finance
"New research from Trulioo, a leader in global identity verification, shows consumers consider identity verification vital and reassuring during onboarding and throughout their relationship with crypto exchanges. The research, highlighted in the "Crypto customers call for reassurance in uncertain times" report, reveals that 70% of crypto users feel more at risk from cybercrime than they did two years ago, and 75% say they're on higher alert when dealing with companies online. The long-standing goal has been to deliver near frictionless customer onboarding, but consumer expectations are shifting toward some friction to provide security reassurance."
Payments News
Give us your email address or link to our RSS feed and we'll push the daily Payments News headlines to you.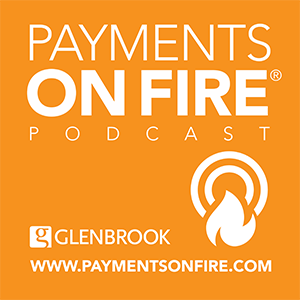 Glenbrook Payments Boot camp®
Register for the next Glenbrook Payments Boot Camp®
An intensive and comprehensive overview of the payments industry.
Train your Team
Customized, private Payments Boot Camps tailored to meet your team's unique needs.
OnDemand Modules
Recorded, one-hour videos covering a broad array of payments concepts.
Glenbrook Press
Comprehensive books that detail the systems and innovations shaping the payments industry.