A leading payments industry news source for more than 17 years. Glenbrook curates the news and keeps you abreast of the important daily headlines in payments.
Reuters
The digital version of the euro currency will be free to use and available to all but the European Central Bank does not want to keep any personal data on its users, ECB board member Fabio Panetta said on Monday. The ECB is working on a digital version of its currency and is in the process of outlining the broader design, also hoping to alleviate concerns that the digital currency could disrupt the financial system and give the central bank too much data on citizens.
European Central Bank
Our investigation into a digital euro started more than a year ago. Closely involving the European Parliament in the investigation phase has been a priority for the ECB from day one. Over the course of 2022, we regularly discussed key design options in this Committee...People's payment behaviour is changing at an unprecedented speed: over the past three years, cash payments in the euro area have dropped from 72% to 59%, with digital payments becoming increasingly popular (Chart 1).
US Gold Bureau
"The European Central Bank (ECB) proposed a series of design and distribution options for a digital Euro. The proposal lays out how  the Eurosystem and banks would issue, distribute, and settle transactions using the proposed central bank digital currency (CBDC). The latest proposals are in the recent progress report the ECB filed on a two-year digital Euro investigation project commenced in July of 2021. The investigative phase consists of many components including five separate tests with major banks and retailers like Amazon."
Payment News
Give us your email address or link to our RSS feed and we'll push the daily Payments News headlines to you.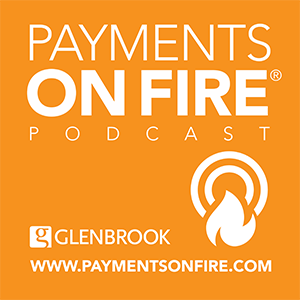 Glenbrook Payments Boot camp®
Register for the next Glenbrook Payments Boot Camp®
An intensive and comprehensive overview of the payments industry.
Train your Team
Customized, private Payments Boot Camps tailored to meet your team's unique needs.
OnDemand Modules
Recorded, one-hour videos covering a broad array of payments concepts.
Glenbrook Press
Comprehensive books that detail the systems and innovations shaping the payments industry.