A leading payments industry news source for more than 17 years. Glenbrook curates the news and keeps you abreast of the important daily headlines in payments.
Financial Director
"In the B2B space, many of the inconveniences of paper cheques continue to plague businesses: lost time, wasted effort, and lack of certainty. B2B commerce relies on the use of payment terms, where goods or services are delivered but paid for at a later date. Imagine walking out of Starbucks with a coffee and saying, "I'll pay you in three months".  This is what currently happens in B2B. This inefficiency is most extreme with sales from small suppliers to large buyers, where there is a very significant difference in the cost of capital and the negotiating position of each party. It is in neither party's interest to participate in an inefficient transaction. At the heart of it, this echoes the pains of paper cheques for merchants – with no convenient alternative to turn to."
Payments News
Give us your email address or link to our RSS feed and we'll push the daily Payments News headlines to you.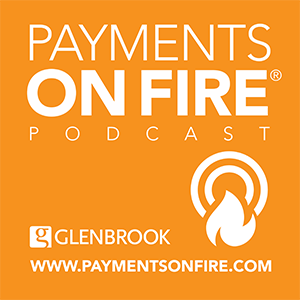 Glenbrook Payments Boot camp®
Register for the next Glenbrook Payments Boot Camp®
An intensive and comprehensive overview of the payments industry.
Train your Team
Customized, private Payments Boot Camps tailored to meet your team's unique needs.
OnDemand Modules
Recorded, one-hour videos covering a broad array of payments concepts.
Glenbrook Press
Comprehensive books that detail the systems and innovations shaping the payments industry.