A leading payments industry news source for more than 17 years. Glenbrook curates the news and keeps you abreast of the important daily headlines in payments.
Mastercard
"Today, she is one of the world's foremost experts on digital currencies. But as a PhD candidate in computer science at MIT in the mid-2010s, Neha Narula had little interest in cryptocurrency. Then in late 2015, a friend mentioned how bitcoin was struggling to scale its infrastructure to handle an increasing volume of transactions. Fresh from completing her doctorate and hungry to improve people's lives, she spotted a golden opportunity. By applying her expertise in distributed systems and databases, Narula could play an important role in improving blockchain technology, ushering in a new phase of money exchange that was faster, easier and, most importantly, more democratic. Within a few months she was back at MIT, immersing herself in researching crypto at the university's Media Lab. Now she runs the lab's Digital Currency Initiative, where she and her team tackle the technology's thorniest challenges, including scalability, security and privacy. The Mastercard Newsroom recently sat down with Narula to learn more about the challenge the crypto ecosystem faces, the potential of central bank-issued digital currencies, and the benefits of bear markets."
Payments News
Give us your email address or link to our RSS feed and we'll push the daily Payments News headlines to you.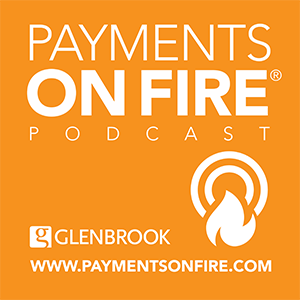 Glenbrook Payments Boot camp®
Register for the next Glenbrook Payments Boot Camp®
An intensive and comprehensive overview of the payments industry.
Train your Team
Customized, private Payments Boot Camps tailored to meet your team's unique needs.
OnDemand Modules
Recorded, one-hour videos covering a broad array of payments concepts.
Glenbrook Press
Comprehensive books that detail the systems and innovations shaping the payments industry.