A leading payments industry news source for more than 17 years. Glenbrook curates the news and keeps you abreast of the important daily headlines in payments.
Zawya
"In a nationwide first, National Bank of Fujairah (NBF) has today announced the introduction of CVVkey™, a proven solution to online card fraud that can be used across all credit and debit cards issued by the bank. CVVkey™ will be a key element in NBF's efforts to improve cybersecurity across its operations and protect its customers from fraud and other online threats... Every few hours, the CVVkey™ app provides a unique 3-digit dynamic security code for each card enrolled in the service. Whenever the three-digit security code on the back of the card is requested (for example, during check out for online purchases), the cardholder simply enters the fresh code from the app on their phone. Thanks to the dynamic nature of the security code, if the card is ever compromised or stolen, unauthorized online purchases will be denied. Recurring payments such as subscriptions, where the merchant has the card details on file, are not affected by switching to CVVkey™."
Payments News
Give us your email address or link to our RSS feed and we'll push the daily Payments News headlines to you.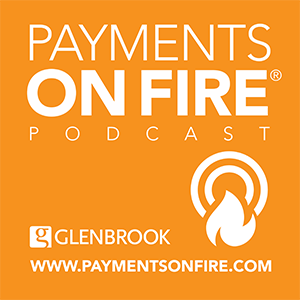 Glenbrook Payments Boot camp®
Register for the next Glenbrook Payments Boot Camp®
An intensive and comprehensive overview of the payments industry.
Train your Team
Customized, private Payments Boot Camps tailored to meet your team's unique needs.
OnDemand Modules
Recorded, one-hour videos covering a broad array of payments concepts.
Glenbrook Press
Comprehensive books that detail the systems and innovations shaping the payments industry.