A leading payments industry news source for more than 17 years. Glenbrook curates the news and keeps you abreast of the important daily headlines in payments.
SoFi
"SoFi members – we are thrilled to announce that we will be offering the opportunity to get FDIC insurance up to $2 million on all bank balances¹, through the new SoFi FDIC Insurance Network, increasing from the industry standard $250,000 per account, over the coming days. This increased coverage is provided by allowing SoFi to seamlessly place members deposits beyond the standard insurance coverage with specifically identified FDIC insured partner banks. As always, there are zero account fees for SoFi Checking and Savings², and no fees to increase FDIC insurance coverage. All SoFi Checking and Savings members will receive emails notifying them they are now able to sign up over the coming days."
U.S.
"Student lender Social Finance Inc has applied for a national bank charter with the U.S. Office of the Comptroller of the Currency, the company said on Thursday. A banking license would enable the company to hold customer deposits and make loans, without having to rely on a bank partner as it currently does. "We firmly believe that by pursuing a national bank charter, we will be able to help even more people get their money right with enhanced value and more products and services," said SoFi Chief Executive Anthony Noto. The application for "SoFi Bank, National Association", will be reviewed by the OCC, the Federal Reserve and the Federal Deposit Insurance Corporation, a spokeswoman said in a statement."
Payments News
Give us your email address or link to our RSS feed and we'll push the daily Payments News headlines to you.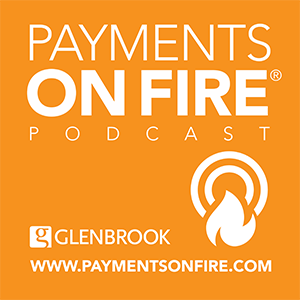 Glenbrook Payments Boot camp®
Register for the next Glenbrook Payments Boot Camp®
An intensive and comprehensive overview of the payments industry.
Train your Team
Customized, private Payments Boot Camps tailored to meet your team's unique needs.
OnDemand Modules
Recorded, one-hour videos covering a broad array of payments concepts.
Glenbrook Press
Comprehensive books that detail the systems and innovations shaping the payments industry.