A leading payments industry news source for more than 17 years. Glenbrook curates the news and keeps you abreast of the important daily headlines in payments.
Coindesk
"The Office of the Comptroller of the Currency (OCC), a federal banking regulator, and Anchorage Digital, a trust company operating with an OCC trust charter, agreed to a consent order Thursday in which the regulator said Anchorage failed to meet Bank Secrecy Act (BSA) requirements for its internal controls. According to the order , in which Anchorage neither admits nor denies the OCC's findings, Anchorage didn't have an anti-money laundering/Bank Secrecy Act program that met federal requirements regarding customer due diligence. The company now has 15 days to create a compliance committee where a majority of members aren't Anchorage employees. That committee will oversee Anchorage's compliance with the consent order."
Wall Street Journal (paywall)
"A top banking regulator has fined Capital One Financial Corp. $80 million over a 2019 hack that compromised the personal information of about 106 million card customers and applicants. The Office of the Comptroller of the Currency said the bank failed "to establish effective risk assessment processes" before transferring information-technology operations to the public cloud and "to correct the deficiencies in a timely manner.""
Payments News
Give us your email address or link to our RSS feed and we'll push the daily Payments News headlines to you.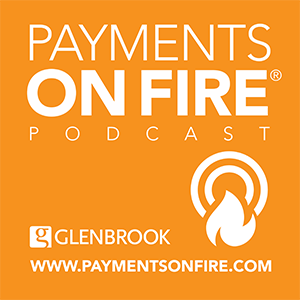 Glenbrook Payments Boot camp®
Register for the next Glenbrook Payments Boot Camp®
An intensive and comprehensive overview of the payments industry.
Train your Team
Customized, private Payments Boot Camps tailored to meet your team's unique needs.
OnDemand Modules
Recorded, one-hour videos covering a broad array of payments concepts.
Glenbrook Press
Comprehensive books that detail the systems and innovations shaping the payments industry.