A leading payments industry news source for more than 17 years. Glenbrook curates the news and keeps you abreast of the important daily headlines in payments.
Business wire
"Corpay, a FLEETCOR® brand and global leader in business payments, is proud to announce that Corpay's Cross-Border business has launched Payments GPS, a proprietary tracking technology that allows clients and partners to monitor payments in real time. Leveraging best-in-class technologies, including SWIFT GPI (Global Payments Innovation), Payments GPS allows for a comprehensive infrastructure for clients and partners to continuously monitor payments."
GlobeNewswire News Room
Comdata, Inc., a FLEETCOR company and world leader in payment innovation, today announced the upcoming release of a premier c-store point-of-sale (POS) solution for convenience retailers, travel centers, and truck stops across the country. The state-of-the-art Comdata CStore POS and payment solution, set to launch in late spring, is powered by GK CLOUD4RETAIL ensuring the most innovative and flexible solutions in POS and payment capabilities.
FLEETCOR
"FLEETCOR Technologies, Inc., a leading global business payments company, today announced it has signed a definitive agreement to acquire Associated Foreign Exchange (AFEX), a cross-border payment solutions provider. By acquiring AFEX, FLEETCOR will build upon its corporate payments line of business and strengthen its position as one of the largest business payments companies in the world. The transaction is expected to close in the first quarter of 2021, subject to regulatory approval and standard closing conditions. AFEX delivers simple and seamless cross border payment solutions that help small-and medium-sized businesses (SMBs) break down currency barriers to grow internationally. The company focuses on providing international accounts payables products for businesses typically underserved by banks."
Payments News
Give us your email address or link to our RSS feed and we'll push the daily Payments News headlines to you.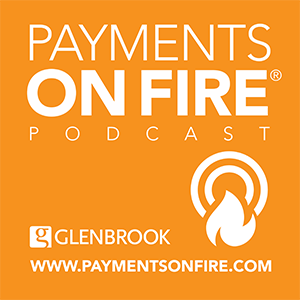 Glenbrook Payments Boot camp®
Register for the next Glenbrook Payments Boot Camp®
An intensive and comprehensive overview of the payments industry.
Train your Team
Customized, private Payments Boot Camps tailored to meet your team's unique needs.
OnDemand Modules
Recorded, one-hour videos covering a broad array of payments concepts.
Glenbrook Press
Comprehensive books that detail the systems and innovations shaping the payments industry.