A leading payments industry news source for more than 17 years. Glenbrook curates the news and keeps you abreast of the important daily headlines in payments.
Axios
"Payments shops' deep embrace of crypto is a sign of things to come that the average person might never notice. Why it matters: Mainstream crypto adoption is often talked about in terms of the masses transacting in bitcoin for everyday purchases. But what if crypto makes its way into backend payment processing that everyone uses, but doesn't spend much time thinking about? Context: Behind every e-commerce transaction is a payments shop like Checkout.com. They make sure people who sell stuff get paid by the people who buy stuff — the invisible hand that enables online shopping, among other things. What's important, the company's head of crypto strategy, Jess Houlgrave, tells Axios, "is to keep up with innovation" of the businesses they serve, whether it's for now or for what's coming next. Between the lines: The line between fintech and crypto starts to blur in payments. While transaction volume for the UK-based fintech is dominated by regular, non-crypto e-commerce activity servicing fast-fashion online retailers like Shein, Checkout also counts 12 of the 15 largest crypto exchanges as customers, Houlgrave says. It has settled roughly a billion dollars in stablecoin transactions since that feature launched in June, according to Houlgrave. The big picture: Houlgrave doesn't think legacy payments infrastructure will be made obsolete by crypto rails. Rather: "We'll see these two payment systems converging."
Payments News
Give us your email address or link to our RSS feed and we'll push the daily Payments News headlines to you.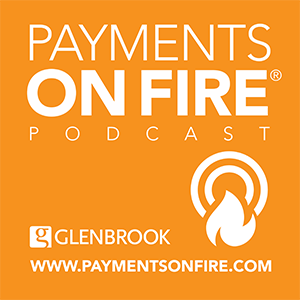 Glenbrook Payments Boot camp®
Register for the next Glenbrook Payments Boot Camp®
An intensive and comprehensive overview of the payments industry.
Train your Team
Customized, private Payments Boot Camps tailored to meet your team's unique needs.
OnDemand Modules
Recorded, one-hour videos covering a broad array of payments concepts.
Glenbrook Press
Comprehensive books that detail the systems and innovations shaping the payments industry.