A leading payments industry news source for more than 17 years. Glenbrook curates the news and keeps you abreast of the important daily headlines in payments.
Reuters
Walmart-backed PhonePe said on Thursday it raised $350 million from private equity firm General Atlantic at a $12 billion valuation, making it India's most valuable payments firm and giving it funds to expand into the lucrative lending space. A second tranche of investments from marquee global and Indian investors is expected to close next month, a PhonePe spokesperson said, declining to give further details.
The Economic Times
"The Centre will not "actively intervene" in the matter of conflicting demands by India's top payment providers over the issue of enforcing a 30% cap on the market share of. apps operating on the unified payment interface (UPI), top officials told ET. This follows contrasting demands on the issue by digital payment providers in recent weeks.While Paytm, the third ranking payment app "believes market capping should be implemented as per the timeline (December 2022), " market leaders Walmart-owned PhonePe as well as Google Pay had independently approached UPI regulator National Payments Corporation of India (NPCI) for an extension of the deadline by at least three more years.Senior officials told ET that the mandate to decide on this issue lies with the NPCI and the Reserve Bank of India. However, the Centre will monitor any decision that could potentially affect consumers, they added….As per latest NPCI data for the month of September, PhonePe and Google Pay had market shares of 46.7% and 33.3%, respectively, in terms of volumes of UPI transactions handled."
Money Control
"Unified Payments Interface (UPI) leader PhonePe is launching its own payment gateway as an extension to its current Quick Response (QR) Code-based UPI payment service and in-app payments. The company will be competing with the likes of Paytm, Pine Labs and Razorpay as it may look at targeting large offline players as well as small and medium businesses to offer its payment gateway to, according to sources. "PhonePe had been working on this for a while. Around two months ago, they informed their payments partners that they are working on a payment gateway. They had reached out to payment partners in good faith since they will be competing with them," said a payments executive aware of PhonePe's plans. While the Walmart-backed company did not comment on the development, it has recently added a tab for its payment gateway on its website as one of its offerings for businesses."
Payments News
Give us your email address or link to our RSS feed and we'll push the daily Payments News headlines to you.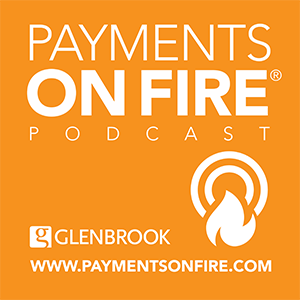 Glenbrook Payments Boot camp®
Register for the next Glenbrook Payments Boot Camp®
An intensive and comprehensive overview of the payments industry.
Train your Team
Customized, private Payments Boot Camps tailored to meet your team's unique needs.
OnDemand Modules
Recorded, one-hour videos covering a broad array of payments concepts.
Glenbrook Press
Comprehensive books that detail the systems and innovations shaping the payments industry.