A leading payments industry news source for more than 17 years. Glenbrook curates the news and keeps you abreast of the important daily headlines in payments.
J.D. Power
Ever find yourself away from home without your smartphone? It feels like you accidentally left an appendage behind. Modern life virtually requires that each of us has our devices accessible at any time. So how is it that most Americans still find that using a credit card is more convenient than a mobile wallet? According to J.D. Power data, mobile wallet usage among Americans continues to grow in stores, but the percentage of customers that still say it is easier to use a physical credit/debit card than a mobile wallet is on the rise.
Digital Transactions
"Some 12% of U.S. customers have lost money to fraud on a peer-to-peer payment network, while 11% have seen it happen to a family member, according to survey results released earlier this month by J.D. Power. The networks cited by the respondents were Zelle, Venmo, and PayPal."
J.D. Power
"Small business owners who've spent several months battling inflation are bracing for an even bumpier road ahead. According to the J.D. Power 2022 U.S. Small Business Credit Card Satisfaction Study,SM released, that growing sense of anxiety among small businesses is creating a new set of challenges for card issuers that must find ways to support their customers in an uncertain economic environment. "It's been a tough few years for small business owners, with 65% saying that inflation is having a major or severe effect on their business and 51% still suffering through supply chain challenges," said John Cabell, managing director of payments intelligence at J.D. Power. "Accordingly, the small business outlook for 2023 is down significantly and many businesses are looking to their credit card issuers for help. This is a real moment of truth for card issuers that currently have an opportunity to position themselves as a valuable source of support and guidance for small business customers through a combination of proactive outreach, rewards promotions and personalized account management." Following are some key findings of the 2022 study…"
Payment News
Give us your email address or link to our RSS feed and we'll push the daily Payments News headlines to you.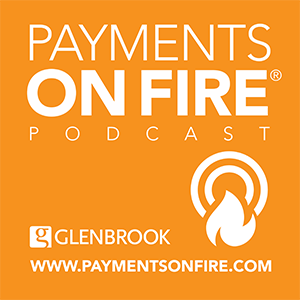 Glenbrook Payments Boot camp®
Register for the next Glenbrook Payments Boot Camp®
An intensive and comprehensive overview of the payments industry.
Train your Team
Customized, private Payments Boot Camps tailored to meet your team's unique needs.
OnDemand Modules
Recorded, one-hour videos covering a broad array of payments concepts.
Glenbrook Press
Comprehensive books that detail the systems and innovations shaping the payments industry.