A leading payments industry news source for more than 17 years. Glenbrook curates the news and keeps you abreast of the important daily headlines in payments.
EIN News
"Global analytics software provider FICO won the Machine Learning in Credit and Collections Award at the 2022 Credit & Collections Technology Awards, held in London in late November. The award was for an advanced scam detection model, which is available to lenders using the Retail Banking model in FICO® Falcon® Fraud Manager, the world's leading payments fraud protection solution. The proliferation of mobile payment apps, new open banking standards and consumer stress caused by the global pandemic have caused Authorized Push Payment (APP) scams to grow at an alarming rate. This financial crime occurs when a customer is manipulated into sending money to an account controlled by the scammer. In the UK alone, according to UK Finance, 2022 saw a 30% increase in APP scams, as compared to 2020, with losses totalling £249M in the six months measured in their October 2022 report. According to Javelin Strategy & Research, person-to-person (P2P) payment fraud grew 18% from 2020 to 2021 with an estimated 18 million Americans scammed using P2P applications. "Scams fraud is difficult to identify because the payment is authorized by the customer, so you can't detect it just by looking at traditional third-party fraud indicators," said Scott Zoldi, chief analytics officer at FICO. "Using proprietary machine learning techniques, we developed unique features and specialized algorithms to identify this behavior and the likelihood of a scam in real time."
Payments News
Give us your email address or link to our RSS feed and we'll push the daily Payments News headlines to you.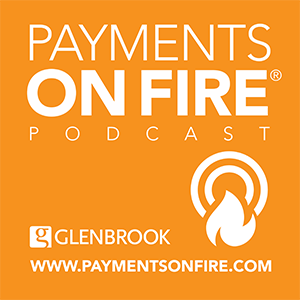 Glenbrook Payments Boot camp®
Register for the next Glenbrook Payments Boot Camp®
An intensive and comprehensive overview of the payments industry.
Train your Team
Customized, private Payments Boot Camps tailored to meet your team's unique needs.
OnDemand Modules
Recorded, one-hour videos covering a broad array of payments concepts.
Glenbrook Press
Comprehensive books that detail the systems and innovations shaping the payments industry.