A leading payments industry news source for more than 17 years. Glenbrook curates the news and keeps you abreast of the important daily headlines in payments.
PR Newswire
BNY Mellon and Fiserv, a leading global provider of payments and financial services technology, have joined forces to deliver additional capabilities for real-time foreign exchange (FX) rate quotes for payments from U.S. financial institutions. Using innovative application programming interface (API) connectivity, financial institutions leveraging Payments Exchange: Foreign Exchange Services from Fiserv can now seamlessly access BNY Mellon's real-time FX rate quotes in over 120 currencies without the need for additional integration.
PR Newswire
"BNY Mellon today launched Vaia, its new aggregated payment platform that gives US-based institutions access to the latest digital payment options for disbursements. Through a single integration with BNY Mellon, institutions can now provide their payees with access to Vaia's wide range of payment choices – including real-time payments via RTP®, Same-Day ACH, Tokenized Payments with Zelle®, and debit cards – all on a client-branded front end. This could significantly reduce the time and resources needed for businesses to connect with all available payment rails."
PR Newswire
"BNY Mellon announces it has successfully facilitated the first-of-its-kind, fully-transparent payment transaction between Egypt and China. Previously, low-value international payments experienced limited cost transparency and uncertainty over settlement timelines. Leveraging the new SWIFT Go service, BNY Mellon acted as an intermediary for a payment between QNB Al Ahli Egypt, the remitting bank, and Shanghai Pudong Development Bank, the beneficiary bank. Delivery of funds to the beneficiary and confirmation to the originating bank were achieved in less than three hours. A cross-border transaction between Egypt and China had previously taken over two days. Businesses and consumers around the world have faced challenges when making smaller international payments, which include limited transparency over costs and uncertainty over when the funds will be delivered. In July 2021, BNY Mellon announced it was the first US bank to support SWIFT Go, a new service that allows financial institutions to facilitate efficient and reliable cross-border payments between consumers or small- and medium-sized companies."
Payment News
Give us your email address or link to our RSS feed and we'll push the daily Payments News headlines to you.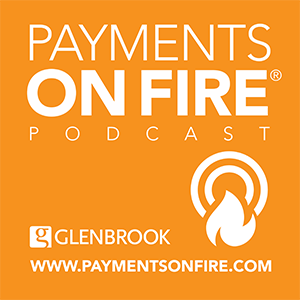 Glenbrook Payments Boot camp®
Register for the next Glenbrook Payments Boot Camp®
An intensive and comprehensive overview of the payments industry.
Train your Team
Customized, private Payments Boot Camps tailored to meet your team's unique needs.
OnDemand Modules
Recorded, one-hour videos covering a broad array of payments concepts.
Glenbrook Press
Comprehensive books that detail the systems and innovations shaping the payments industry.