A leading payments industry news source for more than 17 years. Glenbrook curates the news and keeps you abreast of the important daily headlines in payments.
San Francisco Fed
"In the last 12 months, American consumers have used slightly more cash for transactions than they did at this time last year. This rise in cash usage along with a small increase in purchases and peer-to-peer payments made in-person may imply that some consumers are moving back to the way they did business prior to COVID-19. The rise in cash payments is one key finding from a recent survey the Federal Reserve Banks of San Francisco and Atlanta conducted to better understand U.S. consumers' payment behavior. Additional key findings from the Diary of Consumer Payment Choice highlight how consumer cash preferences have changed during the pandemic: In October 2021, the average number of cash payments increased from six to seven payments per month and accounted for 20 percent of all payments, up from 19 percent in 2020 and down from 26 percent in 2019. The share of in-person purchases and person-to-person payments increased to 82 percent, up from 80 percent in 2020 and down from 87 percent in 2019. The value of cash held in a consumer's pocket, purse, or wallet averaged $67 in 2021, compared to $76 in 2020 and $60 in 2019. The value of cash held in a consumer's home, car, or elsewhere remained elevated at $347, compared to $299 in 2020 and $241 in 2019."
Payments News
Give us your email address or link to our RSS feed and we'll push the daily Payments News headlines to you.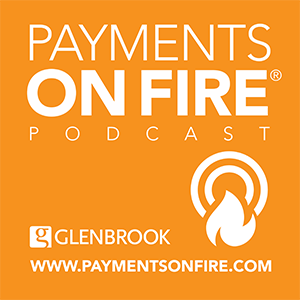 Glenbrook Payments Boot camp®
Register for the next Glenbrook Payments Boot Camp®
An intensive and comprehensive overview of the payments industry.
Train your Team
Customized, private Payments Boot Camps tailored to meet your team's unique needs.
OnDemand Modules
Recorded, one-hour videos covering a broad array of payments concepts.
Glenbrook Press
Comprehensive books that detail the systems and innovations shaping the payments industry.